About Paul Roblin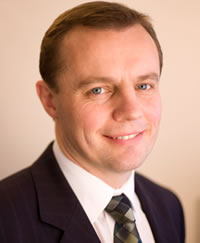 Paul Roblin (FRCS(Plast), MSc) is a consultant plastic and reconstructive surgeon at Guy's and St Thomas' NHS Trust, London.
He graduated from St George's Hospital Medical School, London, in 1990. After completing his general surgical training he was appointed to the Pan Thames Regional Specialist Training Programme in Plastic Surgery. During this time as well as undergoing a comprehensive training in general plastic surgery, he gained additional cosmetic surgery training from the leading cosmetic surgeons across the UK. Following completion of this, he undertook specialised training and spent a year at the MD Anderson Cancer Centre, Houston, Texas, acknowledged as the leading cancer centre in the world. During this time he developed his special interest in reconstructive microsurgery, particularly for reconstruction of the breast, as well as for skin, head and neck, and gynaecological cancers.
He now consults for both cosmetic and reconstructive surgery. His complete understanding anatomy, that is required for his complex reconstructive procedures, is directly relevant to surgery of all parts of the body, and underpins his cosmetic surgical techniques. His expertise lies in surgical and non-surgical rejuvenation of the face, rhinoplasty (nose reshaping), breast and abdominal surgery, including body contour surgery and liposuction.
Mr Roblin is a fully accredited specialist in plastic surgery and is listed on the GMC Specialist Register (Number 3499911). He is a member of the British Association of Plastic, Reconstructive & Aesthetic Plastic Surgeons (BAPRAS), British Association of Aesthetic Plastic Surgeons (BAAPS) and UK Association of Aesthetic Plastic Surgeons (UKAAPS). He is the author of many publications and textbook chapters.
He consults at 14 Queen Anne Street, and the London Bridge Hospital in London, and at the St Anthony's Hospital in Cheam and the Parkside Hospital in Wimbledon.
He is married to Roseanne, who is a General Practioner with a special interest in complementary medicine. Having retired from playing rugby, he now enjoys competing in triathlons and playing golf.
Useful links

Association of Surgeons of Great Britain and Ireland
Royal College of Surgeons
35-43 Lincoln's Inn Fields
London WC2A 3PE
Tel: 020 7973 0300
Website: www.asgbi.org.uk
---

British Association of Aesthetic Plastic Surgeons
Royal College of Surgeons
35-43 Lincoln's Inn Fields
London WC2A 3PE
Tel: 020 74052234
Website: www.baaps.org.uk
---

British Association of Plastic, Reconstructive and Aesthetic Surgeons (formerly BAPS)
Royal College of Surgeons
35-43 Lincoln's Inn Fields
London WC2A 3PE
Tel: 020 7831 5161
Website: www.bapras.org.uk
---

UK Association of Aesthetic Plastic Surgeons
The Lavenham Clinic
3 High Street
Lavenham
Suffolk, CO10 9PX
Tel: 01245 363950
Website: www.ukaaps.org
---